Steam Trap Surveys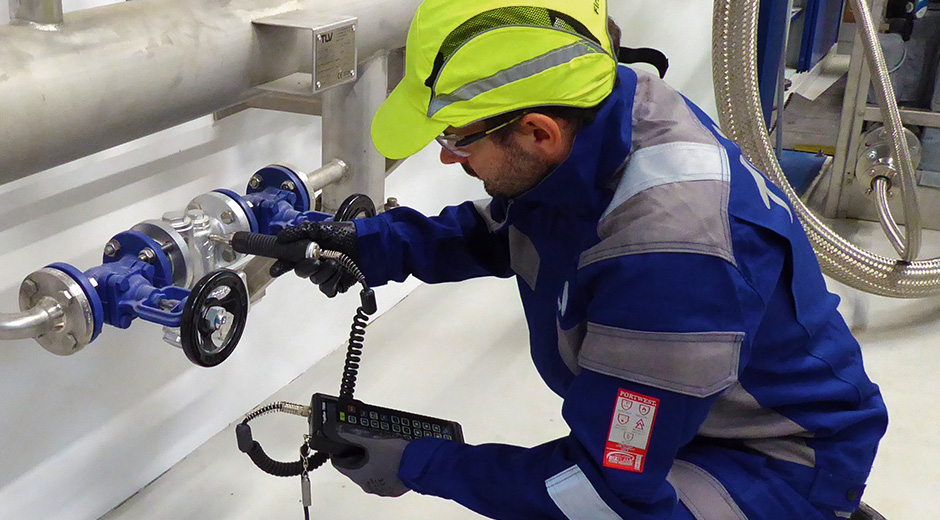 We analyze your steam traps
quickly and expertly
The proper operation of all installed steam traps is crucial for the safe and efficient operation of your equipment. With our certified TMS test system, our service technician will quickly and expertly analyze all your steam traps. Our test system is certified according to ISO 7841 and can therefore be used for the energy management system according to ISO 50.001.
We precisely record all steam leakage losses and identify blocked traps that could lead to water hammer. Based on a comprehensive report that we issue at the end of the measurement, actions can be initiated to ensure that plant efficiency is improved. Our rule is to ensure that you make back your investment in replacement steam traps through energy savings in less than one year.
In addition, our TLV service technicians visually inspect the installation of the steam traps, the surrounding shut-off valves and the pipe routing of your plant. These results are included in the final report.
Success Stories
The solution offered by TLV solved our peak supply problem, cut our energy costs, reduced our carbon footprint and, over the past two years, has more than recovered its modest investment.
TLV's survey was a high-return project that helped minimize our steam/condensate losses and resolve our steam equipment reliability issues.
The TLV survey helped us to estimate both the financial and environmental cost of our steam leaks. Thanks to the solution implemeted by TLV, both our steam losses and energy costs have dropped.