TLV Helps China Brewery Greatly Improve Equipment Reliability
TLV Helps China Brewery Greatly Improve Equipment Reliability
TLV SHANGHAI CO., LTD. (China)
Problem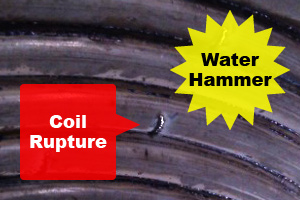 Frequent steam leaks require constant maintenance, lower production efficiency
Through its steam system optimization program, TLV Shanghai contributed to greatly improving equipment reliability at one of China's largest beer breweries, achieving major energy and monetary savings.
From 2006 to 2011, the steam-jacketed mash tuns of the brewery's key production site regularly encountered failure problems from steam leakage. Production had to be regularly stopped for lengthy maintenance that involved removing insulation and re-welding parts. This downtime greatly reduced production efficiency, leading to significant loss in profit.
According to the brewery, the cost of removing insulation and re-welding each time was RMB 20,000 (about USD $4,000). Assuming 6 failures per year, the annual maintenance cost of this section alone would be approximately RMB 120,000 (about USD $20,000)! And this doesn't even take into account profit lost from production downtime!
Solution
Surveying the Brewery
To solve the brewery's problem, TLV surveyed the production site and proposed a detailed solution that involved optimizing the mash tun's steam heating system. After implementing the solution in 2011, no steam leakage or failure problems have been found with the mash tuns' heating system. The improved reliability and lower consumption of steam have contributed to significantly reducing the brewery's operating costs.
Result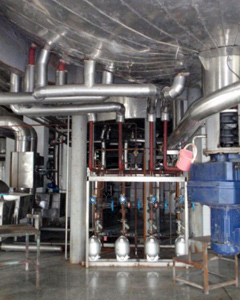 Replicating the Success
The brewery's top management were so confident in TLV's ability to optimize the overall steam system that they decided to optimize another related steam application. Over a 6-month period, the brewery carried out similar modifications to their dryer heat exchanger system, once again eliminating failure problems.
Feedback from Customer
Three years later, the system is still running smoothly and the products supplied by TLV at the time of optimization are still in great working order. The top management was impressed with the excellent quality of TLV steam traps and added that TLV engineers were extremely helpful and professional.
Most importantly, instead of simply replacing products on a regular basis, the root cause of the problem was identified, and the source eliminated once and for all.
Currently, similar steam system optimization services have been adopted in a number of affiliated breweries where positive results were also achieved.